The Shield Group - OSHA Compliance Experts
MEET THE FOUNDER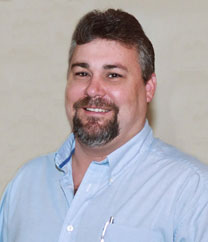 Bill Hollowell is the Founder, President and CEO of The Shield Group, a well-respected OSHA compliance company founded in the year 2000. Bill became familiar with OSHA requirements while he worked in several occupations where compliance with OSHA standards was an integral part of the trade.
He has worked in construction in the electrical and plumbing fields and he was also trained as an ammunition/explosives expert while serving in the military. He used what he learned there about safety to begin his career as an OSHA compliance consultant in the medical and dental fields in 1996.
By 1997 Bill was delivering OSHA seminars to large audiences of medical and dental professionals, providing much-needed information on OSHA standards and how to ensure compliance. In 1998 he began delivering in-house seminars to doctors and their staff. Bill went a step further and customized these in-house seminars to each individual office and addressed the specifics of that medical or dental practice rather than generalities.
After several years in the industry Bill has become known as one of the foremost OSHA specialists in California. Passionate about the need to deliver first-rate service to his clients and realizing that there was a shortage of knowledgeable OSHA consultants, Bill set out to create a new company that would offer the most complete OSHA program available. The Shield Group was born.
Bill wanted to go further than any other OSHA compliance company and he began consulting with OSHA inspectors in order to determine specifically what is needed to deliver comprehensive, top-rate service to clients. Utilizing those suggestions along with the knowledge gained from years in the OSHA compliance arena, Bill created a one-of-a-kind program which ensures medical and dental offices become and remain compliant with OSHA standards and, in addition, any state or local requirements.
The Shield Group is the culmination of Bill's ability, hard work and management skills. He is supported by a well-trained and knowledgeable staff that follows his lead by working hard to deliver the highest quality service to each and every client. Bill continually strives to improve and expand his program in order to be able to deliver an even more exceptional product to his clients.